Memahami Keputusan Meninggalkan Zona Nyaman Karyawan "X" BUMN
Mirza Dwinanda Ilmawan

Universitas Internasional Semen Indonesia

Feisal Ala'i

Universitas Internasional Semen Indonesia
Abstract
Background – Leadership and organizational culture is one of the keys for someone deciding to leave or maintain their work comfort zone. BUMN companies are taken in this case because of the social fact that these companies are able to provide adequate compensation and even tend to be abundant. However, whether these social facts are in line with the facts in the field will be the focus of this study to reveal these things that are juxtaposed with organizational culture and leadership in it. Purpose – This study aims to obtain an empirical picture in the field in order to find the justification for someone leaving the comfort zone of BUMN. Design / Methodology / Approach – This research uses explanatory principles by digging up information related to the decision to leave the comfort zone of BUMN, an interesting phenomenon in which BUMN employees are known to receive better compensation than other companies and have secured prestigious positions in the company but choose to leave. The selected subjects are BUMN executive employees who choose to leave their positions before entering retirement. Result and Discussion – The results of this study reveal an interesting fact where respect for company executives is a very important thing that must be given by the CEO/ President Director and if there is any neglect of this, the risk faced is the loss of potential employees. Other findings may be that further study is the best option to reduce work stress. Conclusion – Organizational culture factors that are too dynamic have a positive influence on leaving the comfort zone of work. Researh Limitations – This study uses a limited subject, therefore the picture described follows the limitations of the number of subjects taken.
Downloads
Download data is not yet available.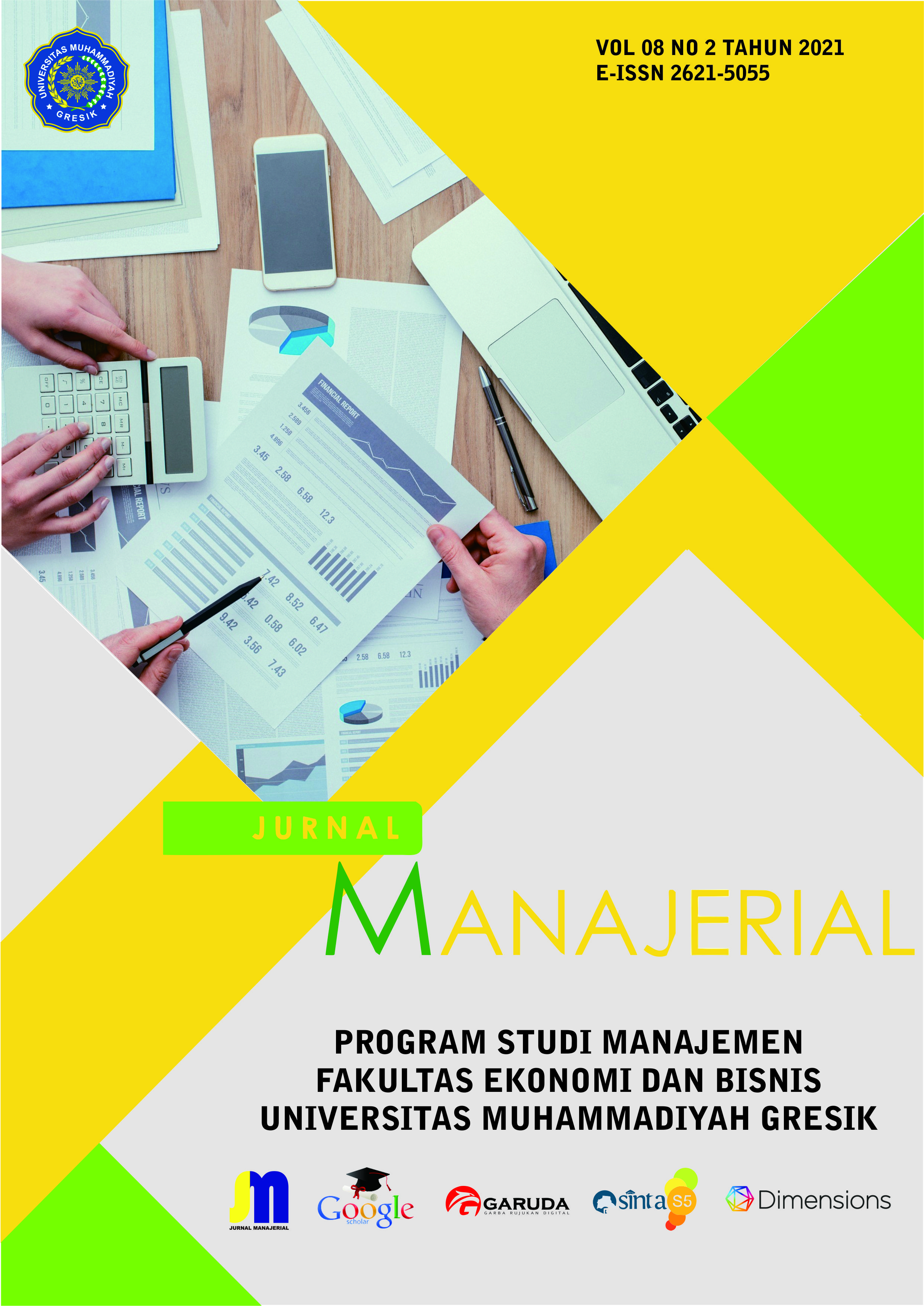 This work is licensed under a Creative Commons Attribution 4.0 International License.