Analisis Penerapan ISO 26000 Koperasi Simpan Pinjam Lamongan dan Mojokerto
Zainul Wasik

Universitas Airlangga Surabaya

Muhammad Rusli

Universitas Trisakti
Abstract
Background – 7 core subjects of ISO 26000 in Savings and Loans Cooperatives. Because researchers want to know to what extent the ISO 26000 standard has been carried out and applied by savings and loan cooperatives and whether it has met the requirements of the ISO 26000 standard with 7 core subjects in Savings and Loans Cooperatives, and the reason for researching cooperatives in Lamongan and Mojokerto districts is because many cooperatives are threatened failed to according (Beritajatim, 2021). Aim – this study aims to analyze the activities of Savings and Loans Cooperatives and to analyze the implementation of ISO 26000 regarding organizational governance, human rights, labor practices, the environment, fair operating practices, consumer issues, as well as community involvement and development carried out by Savings and Loans Cooperatives and to analyze the challenges faced by savings and loan cooperatives related to the implementation of ISO 26000, referring to the ISO 26000 standard and To analyze the strategies implemented by related cooperatives in facing the challenges of implementing ISO 26000 and implementation of ISO26000 with sustainable achievement of SDGs. Design / methodology / approach – researchers chose to use qualitative research methods to determine how to find, collect, process and analyze the data from the research. This qualitative research can be used to understand social interactions, for example by means of interviews and in-depth observations so that clear patterns will be found. Based on the research findings, there is no clear SOP so that it can lead to errors in employees and can result in not optimal performance of savings and loan cooperatives. Findings – Lack of supervision in social responsibility towards the implementation of policies and management of cooperative business so there are many obstacles in every cooperative business implementation that is run. Based on the results, there are managerial implications as follows. It is hoped that the savings and loan cooperatives can maintain several core subjects that have been carried out well even though they are not yet optimal, they must be carried out in accordance with the vision and mission, culture and values, core competencies, SOP, Jobdisc, KPI and standardization in all lines of HR, finance, Marketing, Operations and pay more attention to good governance so that good performance can be created. Research implication – It is hoped that the savings and loan cooperatives can create a good governance system so that it can have an impact on the performance of cooperatives to achieve targets and achieve goals. It is hoped that the existence of KSPPS BMT Permata Jatim and the Ben Iman Cooperative will become a Social (Community) Enterprise that can provide social value for the community and to overcome social problems by turning them into solutions with business activities. Limitations – describe your research limitation, the limit that hinder your research to gain more result or the area that you only wish to study.
Downloads
Download data is not yet available.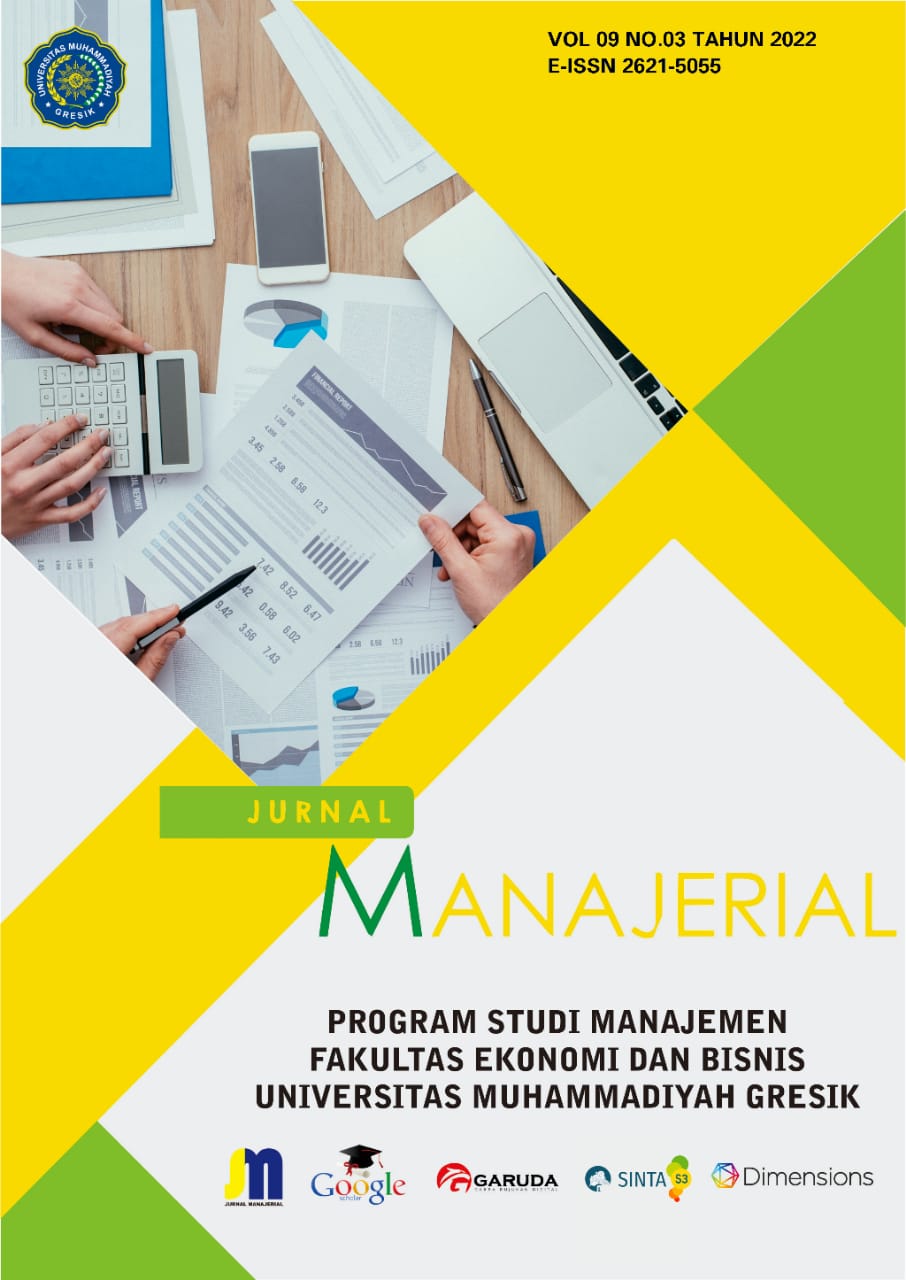 This work is licensed under a Creative Commons Attribution 4.0 International License.